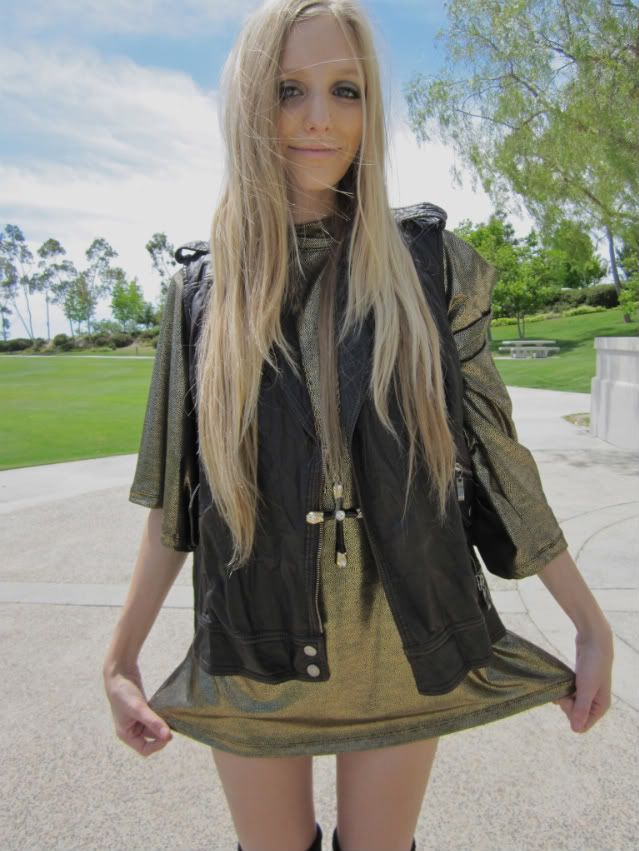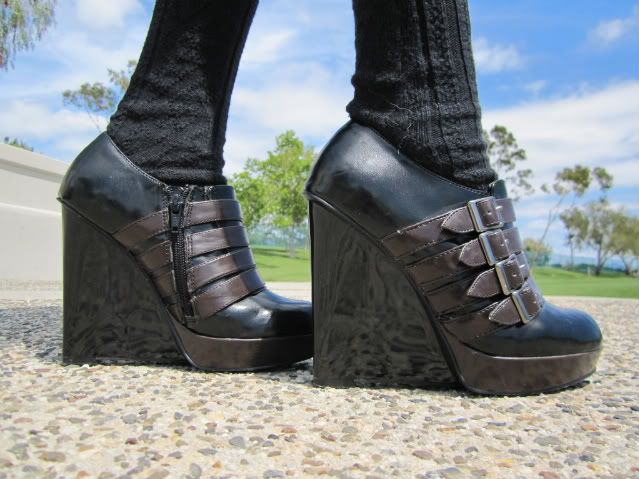 A few weeks ago, Lookbook.nu contacted me to help promote the fall 2010 line of outwear from Collection B. I must admit, I was a bit skeptical upon receiving a photo from the pieces I was to choose from. The bad girl in me got the best of my decision making, and it wasn't too long before I received a leather moto vest. The material, style, and overall quality of the garment was on point for the new line and I am happy to have helped support the upcoming collection.
WEARING:
1.
Black Leather Moto Vest,
Collection B
2.
Gold Metallic Frock,
Vintage
, $50
3.
Black Over the Knee Socks
4
. Buckle Platforms
5.
Embellished Crucifix,
F21
, $10