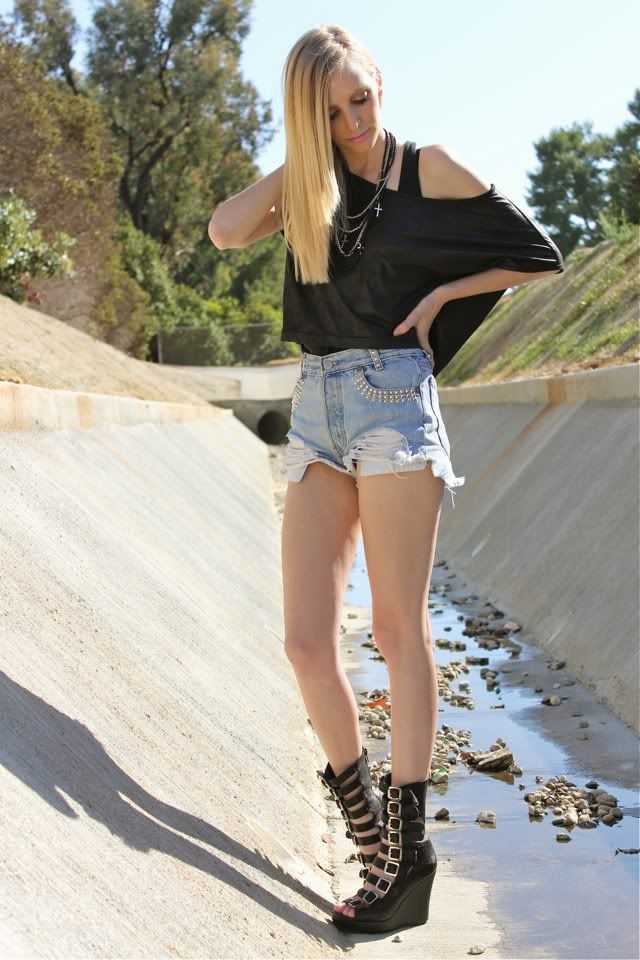 I can't get enough of these DIY shorts that I have been striving to break in for quite some time now. Although, the point in which I felt content with the level of wear & tear on the denim was short lived. I'm afraid the holes are going to burn straight up to the button, which would be quite a sight now wouldn't it?
1. Multi-chain cross necklace, F21, $10
2. Tri-Blend Tank, American Apparel, $20
3. Suede Crop Top, H&M, $20
4. DIY studded denim short, Levi's, $?
5.
Potion Buckle Wedge, Jeffrey Campbell, $150
6. Saint Germain Lipstick, MAC, $14.50