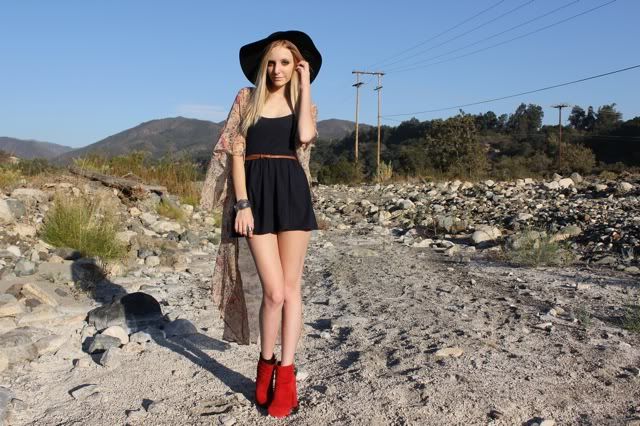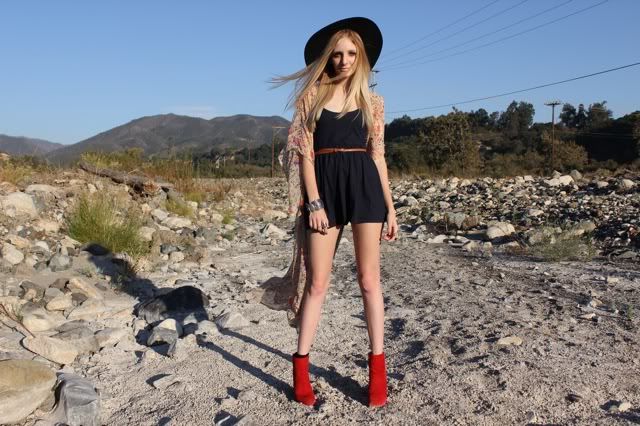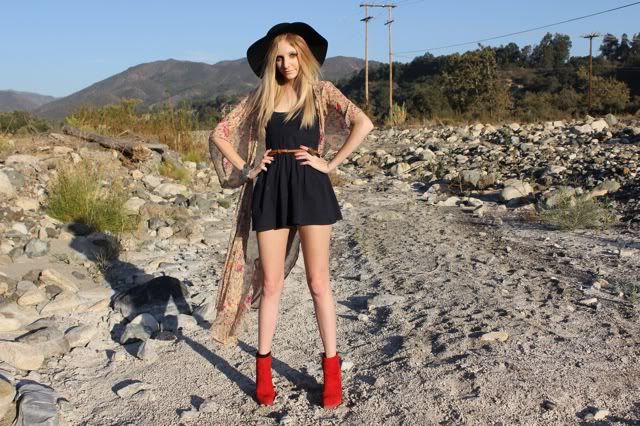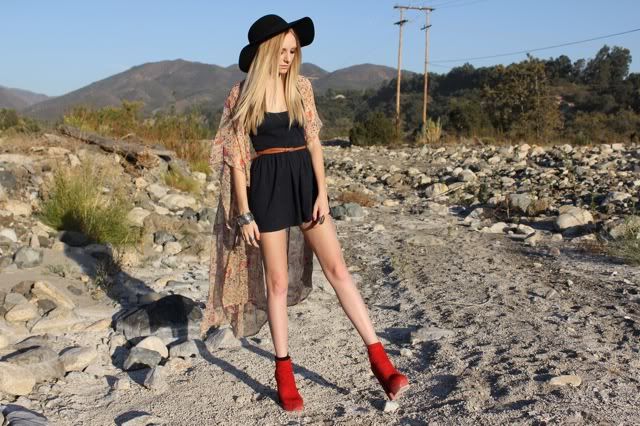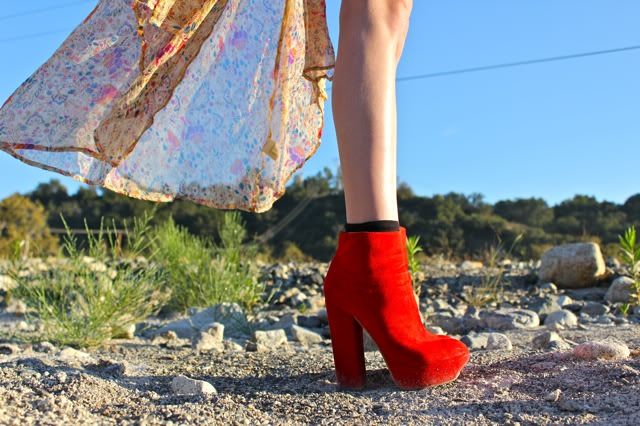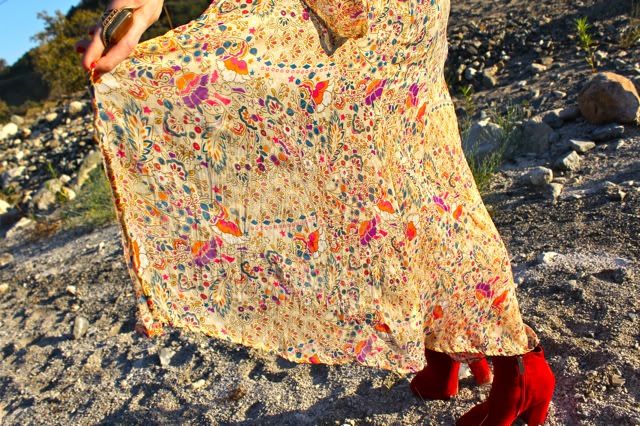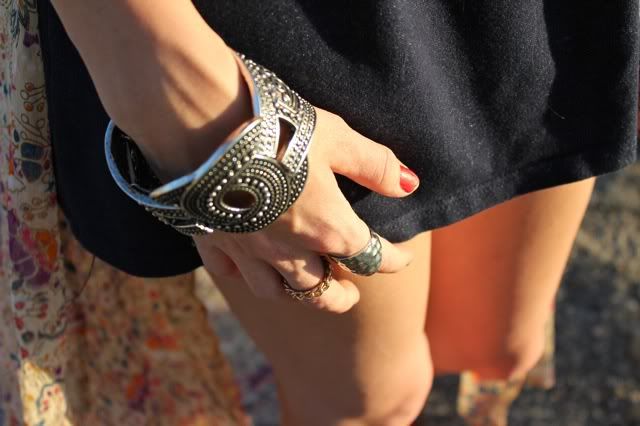 If you follow a winding dirt road shaded underneath endless rows of planted trees in the Mission Viejo hills, you'll experience a dreamy location speckled with a contrasting combination of mansions and cottages. I've since been obsessing over this rocky place because of it's tricks and surprises. Don't be fooled by what seems to be a stretch of miles and miles of repetitive desert ground, because for every ten feet that you step, you'll soon discover a whole mess of killer landmarks and hidden treasures. This will have to be my new favorite place to wander.
WEARING:
1.
Floppy Hat, Deena & Ozzy, Urban Outfitters, $30
2.
Denim Babydoll Dress, Sparkle & Fade, Urban Outfitters, $60
3.
Floral Shawl, Staring At Stars, Urban Outfitters, $70
4.
Red Jemma Boot, Dolce Vita, Nasty Gal, $220
5.
Accessories