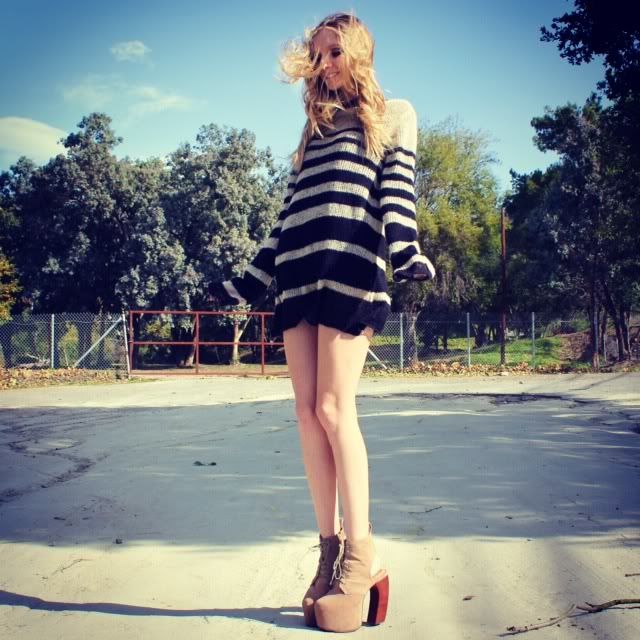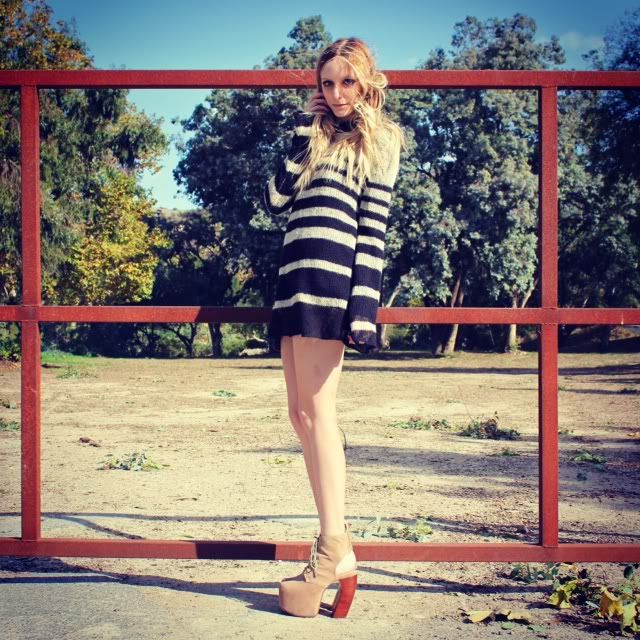 WEARING:
1.

Striped Sweater Dress


2.
Lana Platform, Jeffrey Campbell, www.nastygal.com,
$160
I'm not sure why I do the things I do, but maybe I've become so accustomed to an "anything goes" lifestyle. On the windiest day in Southern CA, I choose the shortest dress (not intentionally, of course) with one of my tallest platforms and decide to roll in the dirt (not literally!) for some time. Am I losing my mind lately? Judging by the stares, I know others think so.
Listen to Dr. Dog - The Wind Will Blow Us All Away