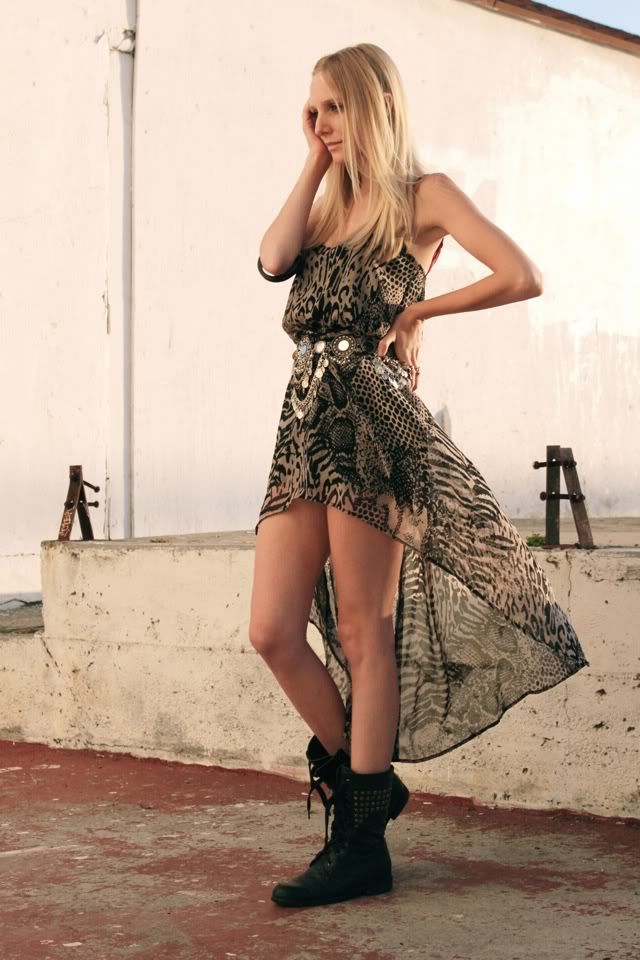 Adam's mother has accumulated a massive assortment of belly dancing belts throughout the years, and it was just my luck that I ran across them. I think it's perfectly alright to add a touch of gypsy inspired wear with feminine or boyish pieces.
The title of this post references a song that I recorded years ago. I don't understand why I wittingly hide my music. With so many individuals encouraging me to move forward with it, I suppose it scares me of what I may be able to do with my music. I haven't recorded in years, but I will share with you a few old rough recordings of songs that I had always planned to one day record.
http://www.myspace.com/ambuhnicolee
2.
Jeweled Belt (given by my boyfriend's mother)
3.
Studded combat boots, Forever 21