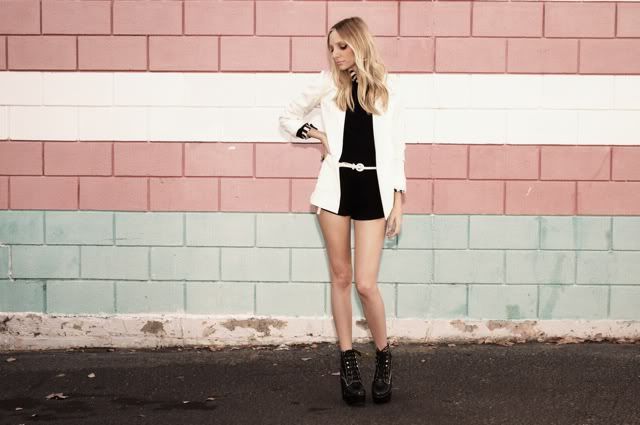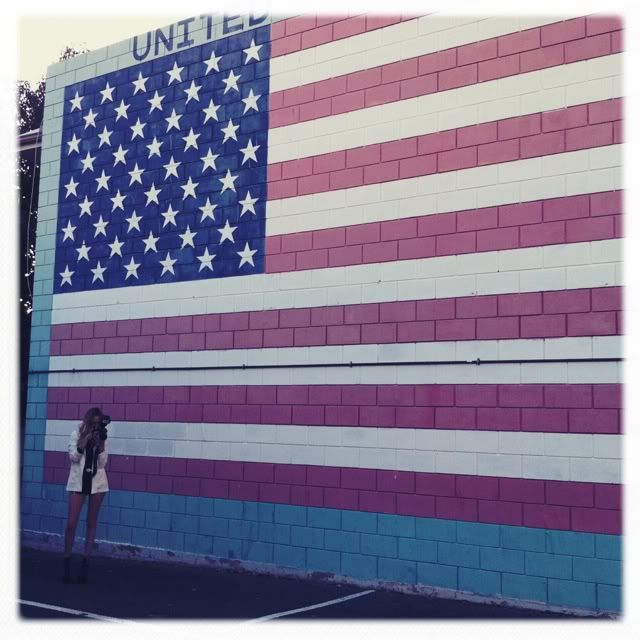 This photo was taken for a feature with Cosmo Russia, and I can officially say that I can breathe a sigh of relief that all of the photos have been sent on in. I can hardly explain the number of locations we tested out and were continuously stopped short by poor lighting. Finally, we settled on quite possibly the largest American Flag stone wall that I have ever seen. I'm thinking about stealing this wall and turning it into my bed. Not certain how comfortable it would be.
WEARING:
1.
White Conscious Collection Fitter Blazer, H&M,$30
2.
Black&White Stripled Button-Down Blouse, Nom De Plume by YaYa, $70
3.
Black Fitted Crew, Topshop, $80
4.
Black Trouser Short,Topshop, $10
0
5.
Tardy Platform, Jeffrey Campbell, www.nastygal.com, $200