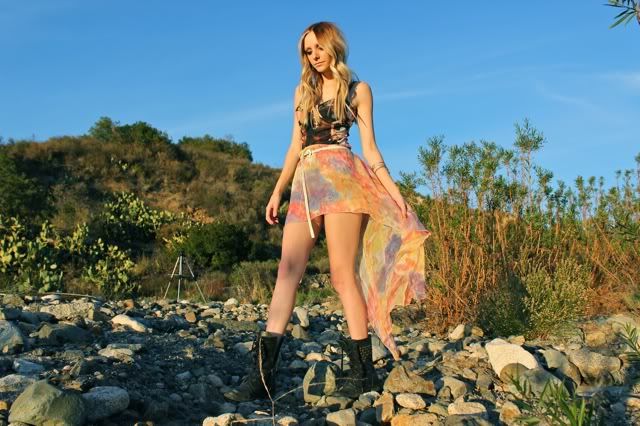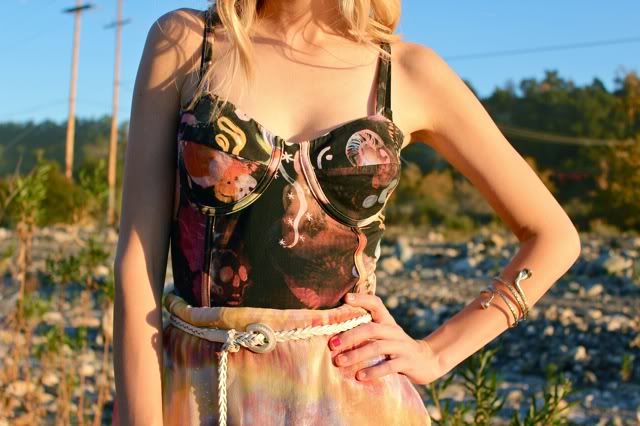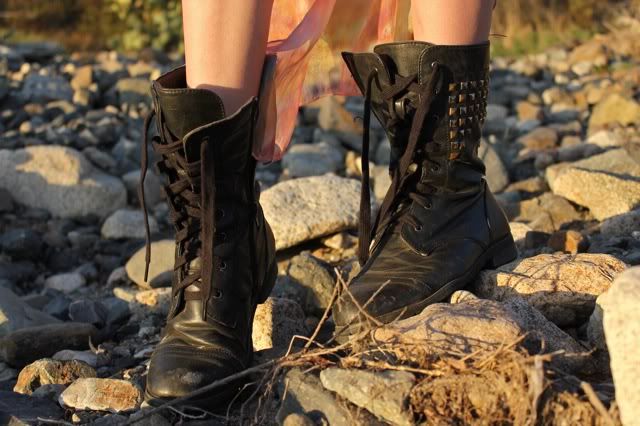 2.
Get It Skirt, UNIF, $80
3.
Braided Belt, Forever 21
4.
Snake Wrap Bracelet, Pasadena Swapmeet, $5
5.
Studded Combat Boots, Forever 21
We all know how dreamy pastels can be, so when I took one look at Insight's Sonic Spell Bodice and turned around to Unif's Get It Skirt, it seemed only logical to combine forces into some cosmic display of pastel heaven. Don't get me wrong, I doll myself up quite frequently, but I had to tone the look down with a pair of studded combat boots so I didn't look like a giant mess of sugar, spice, and everything nice. There's a little bit of bad in me still.