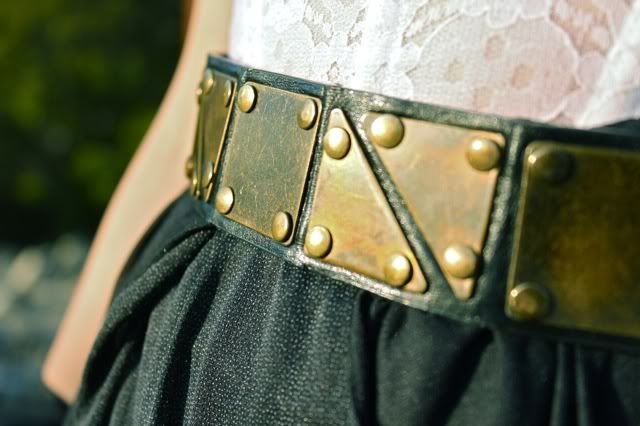 3.
Gold Plated Belt, Kaitlyn
I'm wearing two pieces from two amazing designers in these photos. The first is this drape front faux leather jacket gifted to me by dear friends at LAMB & FLAG that has stolen the number one slot in my holiday closet. The material feels like pure bliss and the overall fit it so spot on that I feel like it was custom fit. A huge congrats to them for their recent launch of www.lambandflag.com as well as their first store in the Brea Mall. I wish them the best of luck!
The second piece that I am wearing was custom made by a close friend of mine, Kristine Lopez. Many of you may know her as the sister of fashion blogger, Olivia Lopez (Lust For Life), whereas others may know her as the creator of Hard Couture. Kristine is so talented and offered to custom make this skirt for me after I refused to break my bank for a similar piece by Friend Of Mine (who I have been obsessing over for the last few months). She literally made this skirt for me while I sat there half dressed waiting for a fitting and talking about relationships and weekend plans. She's so beautiful and talented that she deserves only the best for the future! Check her out her vintage collection and hand made designs at Hard Couture.