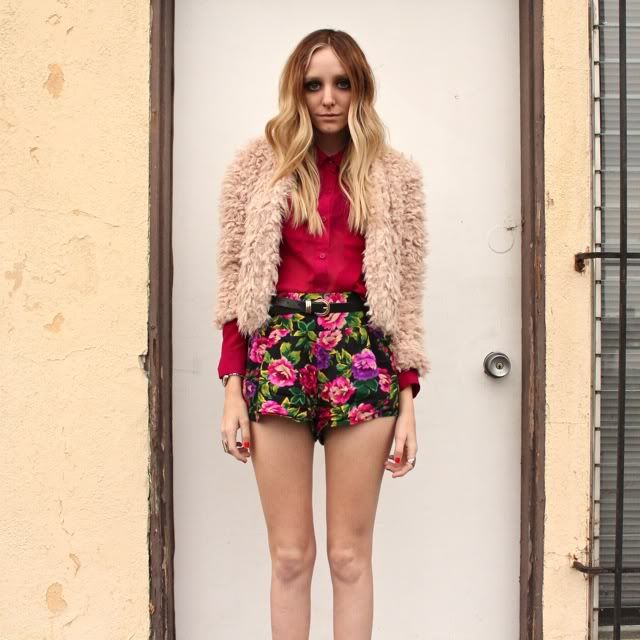 2. Sheer Burgundy Blouse, Forever 21, $15
3. Floral Short, Silence & Noise, $60
4. Joanna Platform Clog, Dolce Vita, Urban Outfitters, $220
5.
Leather Belt, Mother's Closet
6. Silver Watch, Marc by Marc Jacobs, Nordstroms, $175
Excuse the goosebumps...I was freezing! You know when you wear something out, and you realize months later that it was completely sheer or too short and you hadn't been prepared for it at the time? Well, this applies to the floral short that I am wearing here. If I don't pair the short with tights, you have a 100/100 chance that you are going to see EVERYTHING. Pretty embarrassing that I realized this after I wore it several places over the past year. Of course, my tights never quite made it into my car for this photo so I was stuck was bare legs. I feel like I always do this?