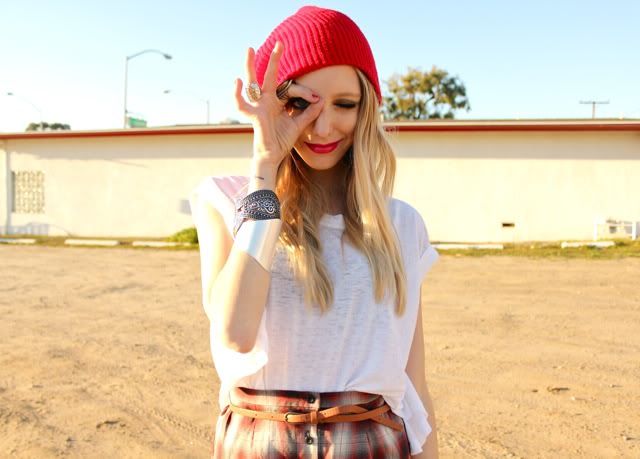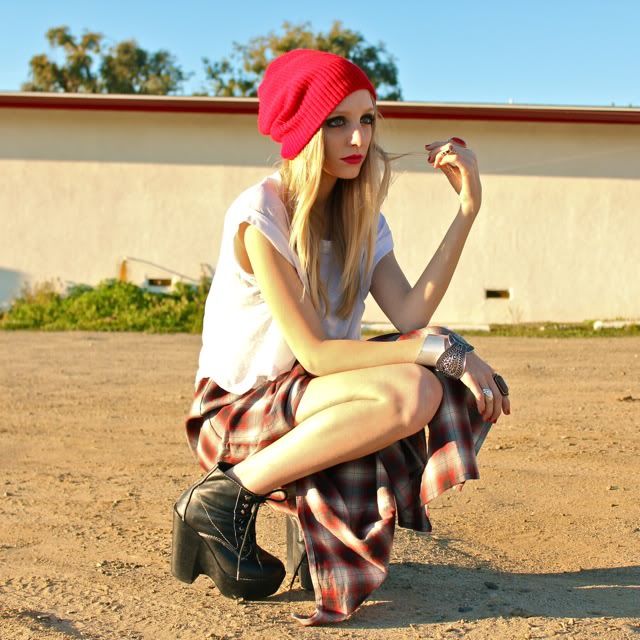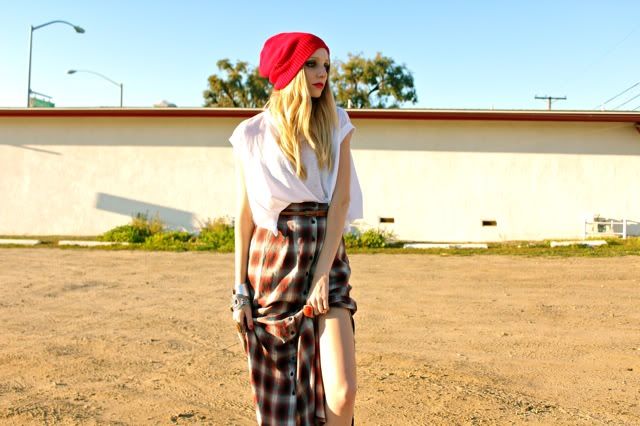 1. Crop Tee, Mustache, Urban Outfitters, $25
2. Nevermind Plaid Skirt, UNIF, Nasty Gal, $80
3.
Slouch Red Beanie, Adam's
5. Tardy Platform, Jeffrey Campbell, $200
6. Metal Cuff, H&M, $12
I was given this skirt as a last minute gift on Christmas, and it has to be my favorite article of clothing I received for the holiday. UNIF keeps getting it right, and while I constantly resort back to my grunge infested roots, it seems only natural that I would love a collection that shares these similarities. Side note: I thought it was pretty pathetic that a few truck drivers pulled off to the side of the road to drink a few beers and watch myself and the photographer take these photos. Why is it when you actually want a cop around, they are always unavailable? Some people are creeps. And I'm a creep, but I'm not THAT creep. To wrap it up, I thought I would give you guys a splash of red with a side of pouty in these shots. Hope you all are doing well, and thank you so much for your comments and checking back.